Protecting Your Rights After a Tennessee Hit-and-Run Car Accident
After a car accident, victims typically expect the at-fault driver's insurance company to reimburse their expenses. However, obtaining a fair recovery could prove incredibly frustrating if the other motorist doesn't have adequate coverage or left the scene of the crash without exchanging information. Here's what you can do. 
Protecting Your Rights After a Hit-and-Run Accident
The Volunteer State is truly beautiful, but its roadways are rife with danger. While few people ever intentionally place themselves in harm's way, an unfortunate share of our residents lacks the most basic means to provide compensation after an accident.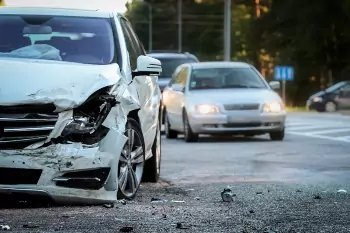 According to some studies, up to 25 percent of all Tennessee drivers have no liability coverage whatsoever. This is especially frustrating after a hit-and-run accident when you're not even sure the motorist will be found. Nevertheless, do what you can in the aftermath of the crash to protect your legal rights to recovery. 
Tennessee state law requires motorists to report any accident involving significant property damage, personal injury, or death. So stay where you are and, if possible, move your vehicle to the side of the road. The responding police officer can help you take control of the site, investigate the causes of the crash, and initiate a search for the at-fault motorist. 
Even if the other driver cannot be located or identified, the investigating officer's report can be used as evidence in insurance negotiations.
Get Immediate Medical Care
Always seek prompt medical attention after an accident, even if you don't believe you're seriously injured. Since some injuries aren't always apparent right away, a physician can identify, diagnose, and treat serious wounds that might otherwise go unnoticed. 
Furthermore, seeing a doctor demonstrates to an insurance company that you have genuine concerns about your physical well-being and aren't simply trying to profit from the accident. 
If you don't need emergency medical treatment, try to gather evidence from the crash site. This could include: 
A written description of the at-fault motorist's vehicle 
An audio recording of the events leading up to the accident
Pictures of the damage to your vehicle
Photographs of your physical injuries 
If you believe another person may have witnessed your accident, ask for their full name, phone number, and other contact information—their testimony could assist law enforcement in locating the at-fault motorist and be valuable in court. 
Contact Your Insurance Company
Tennessee has a fault-based insurance system. Under most circumstances, accident victims must pursue compensation from the at-fault motorist's policy carrier. However, if the other driver left the scene of the accident or doesn't have sufficient coverage, you may have to rely on your policy's benefits for financial recovery. Unfortunately, negotiating with an adjuster can be difficult, even if you already purchased uninsured or underinsured motorist coverage. 
Your best chance of recovering accident damages is with an experienced Tennessee hit-and-run accident attorney on your side. Your lawyer helps you: 
Coordinate with police to locate the hit-and-run driver. 
Collect, analyze, and preserve crash site evidence. 
File an uninsured or underinsured motorist claim. 
Negotiate a fair settlement with your insurance carrier or, if the other driver is located, the at-fault motorist's carrier. 
Currently, Tennessee doesn't cap the compensation available in most hit-and-run accident claims. However, there's a strict statute of limitations applicable to all personal injury cases. If you wait too long to contact an attorney and file a claim, it could be automatically dismissed.
Were You Injured in a Tennessee Car Accident?
You have every right to seek justice. The experienced legal team at Weir & Kestner Injury Attorneys focus on providing the best possible representation to victims of all types of personal injuries caused by the negligence of others. 
Contact us online or call our office directly at 615.220.4180 to schedule your free consultation. We'll arrange a time to meet with you at one of our offices in Smyrna, Nashville, Murfreesboro or Chattanooga—whichever location is most convenient for you.