We Provide Knowledgeable, Insightful, and Compassionate Legal Counsel for Middle Tennessee Dog Bite Cases
Tennessee Dog Bite Lawyers
If you or someone you care about has been a victim of a dog bite, it is essential to protect your legal rights by seeking the counsel of an experienced dog bite lawyer.
A dog bite can be extremely traumatic for the victim, and that takes its toll physically, emotionally, and financially. The Tennessee personal injury lawyers at Weir & Kestner are passionate about helping injured victims seek compensation from all responsible parties.
With our expertise and experience, Weir & Kestner Injury Lawyers can navigate the complex legal system on your behalf and fight for the justice you deserve. Call our office at 615-220-4180 to schedule your free consultation.
Recoverable Damages in a Dog Bite Case
We will assess all aspects of your Tennessee dog bite case and help you get the most for your injury claim.
Medical Bills
Your dog bite compensation should cover all of your past, current and potentially future medical expenses. We will fight to ensure the insurance adjusters don't take advantage of the fear that comes following a dog bite.
Permanent Impairment
If your dog bite left you with a permanent disability we will put the highest consideration into your future financial needs in order to ensure the insurance adjusters don't try to settle by presenting a low offer.
Pain And Suffering
We ensure your damages include consideration for pain, suffering and trauma you experienced due to the dog bite incident. The insurance adjusters know it's difficult to calculate these damages, however Tony and Joe are experienced in documenting and fighting for what you deserve.
Lost Wages
You need to be compensated for the income you lost if you missed work due to the dog bite as well as any sick or vacation time you had to utilize in order to recover. Our Tennessee dog bite lawyers will fight to ensure this money is also addressed in your claim.
Our Personal Injury Law Firm Represents Clients Across Tennessee
At the Weir & Kestner Injury Lawyers, our dog bite attorneys represent clients throughout Tennessee.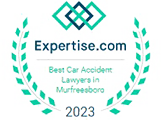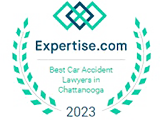 Dog bites send more than 800,000 people to the doctor each year in the United States, according to the American Veterinary Medical Association (AVMA). While some bites require little more than a thorough cleaning and a few stitches, others leave victims with devastating and disfiguring injuries, ongoing medical expenses, and lifelong trauma. Sadly, although anyone can be bitten by a dog, young children and the elderly are at a particular risk for severe injury.
If you or someone you love suffered life-changing physical injuries, financial losses, or psychological trauma as a result of being bitten by a dog that isn't yours, you may have grounds for an insurance claim or lawsuit against the dog's owner. However, while a special Tennessee statute subjects dog owners to strict liability for bites and other injuries a victim sustains when bitten in a public place (or a private place the victim has permission to access), the law has numerous exceptions—including one that makes it more difficult to collect damages for bites that occurred on the dog owner's property.
Here's what you need to know about dog bite cases in the Volunteer State, including what you could recover, what you must prove, and how the caring and capable attorneys at Weir & Kestner Injury Lawyers can fight to help you win your case and lose your stress.
When Tennessee's Strict Liability Law Applies
If you were bitten by a dog in the parking lot at a grocery store in Nashville, your case will likely be governed by the Dianna Acklen Act of 2007 (T.C.A. sec. 44-8-413), which was passed in response to the death of a 60-year-old resident who was killed by a group of dogs while taking a walk. The law holds dog owners strictly liable—meaning plaintiffs aren't required to prove fault or negligence—for injuries or property damage their dog causes in a public place or to a victim who was in a private place with permission. However, the dog bite law doesn't apply:
To a police or military dog performing its official duties
To victims injured while trespassing on the dog owner's nonresidential property
If the dog was protecting its owner or another party from injury
If the dog was securely confined in a crate, kennel, or other enclosure
If the victim harassed or provoked the dog
If the attack occurred on residential property owned, leased, or occupied by the dog's owner
One-Bite Rule Exception to Strict Liability
The "residential exception" to Tennessee's dog bite law applies the "one-bite rule" to cases where the bites or other injuries occurred at a private residence, farm, or other non-commercial property rented, leased, or occupied by the owner of the canine in question. Rather than attaching strict liability, the one-bite rule requires the victim to prove the following to collect compensation:
The defendant owned the dog.
The defendant's dog caused the injuries and damages.
The defendants knew—or should have known—that the dog was aggressive and dangerous.
In other words, if you were bitten on the dog owner's property, they are liable for your injuries only if the dog has bitten, attacked, or shown signs of aggression in the past—and you can prove it.
What You Could Recover in a Dog Bite Case and How We Can Help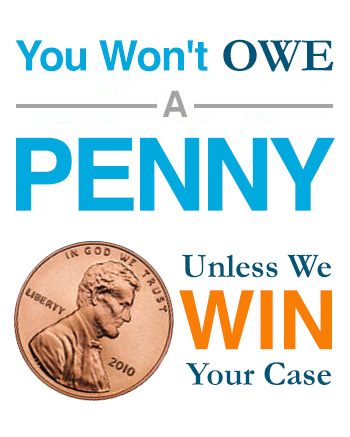 Tennessee's dog bite laws are complex—and there's far too much at stake to go it alone. Fortunately, you don't have to. The skilled team at Weir & Kestner Injury Lawyers is here to guide you through every step of the insurance claim or civil litigation processes. We'll handle all the legal heavy lifting: gathering essential evidence, taking statements from witnesses, communicating with insurance adjusters and defense attorneys, and negotiating and analyzing settlement offers.
Having previously represented big insurers, founding lawyers Joe Weir and Tony Kestner know just how these companies assess, value, and handle dog bite claims. They use this insight to maximize the value of their clients' cases and help them collect the recoveries they deserve. Depending on the details of your case, your recovery could include compensation for medical expenses, property damages, lost wages and earning capacity, physical pain and suffering, mental distress, scarring and disfigurement, and other losses.
Contact Tennessee Dog Bite Lawyers Tony Kestner and Joe Weir