We Provide Compassionate and Capable Legal Counsel for Middle Tennessee Boat Accident Injury and Wrongful Death Cases
Tennessee's beautiful landscapes and vast network of sparkling waterways make it ideal for boating, fishing, and other aquatic activities. Unfortunately, the fun and excitement of a day out on the water can quickly turn tragic if boaters or other parties engage in negligent or reckless behavior. Sadly, incidents like these aren't uncommon in the Volunteer State.
Were you or someone you love involved in a boat accident caused by another person or a company's carelessness? Did you suffer injuries, property damages, or the untimely loss of a loved one? You might be entitled to compensation. However, seeking fair damages through an insurance settlement or personal injury lawsuit can be challenging, time-consuming, and overwhelming. 
Fortunately, you don't have to take on the burden of litigation by yourself. Weir & Kestner Injury Lawyers can help you fight for the justice and full financial recovery you deserve. Keep reading for essential information on Tennessee boat crash cases, including how our exceptional injury and wrongful death attorneys can assist you.
Identifying Causes of Boating Accidents and Injuries
Boating can be enjoyable, but it's also inherently dangerous. When boat owners, operators, maintenance workers, or parts manufacturers fail to take reasonable precautions, injuries, accidents, and even deaths can result. 
Common causes of boat crashes involving significant property damages, injuries requiring medical treatment beyond first aid, or fatalities include the following: 
Alcohol or drug use
Speeding
Fatigue
Operator inexperience or error
Reckless operation
Overloaded vessels
Improper maintenance
Faulty equipment
Inclement weather
Hazardous water conditions
Waves or wakes
Improper lookout
Failing to follow posted warnings
Collisions with vessels, docks, or other structures
Other potential causes of injury or death include carbon monoxide poisoning, propeller accidents, electrocutions, falling overboard, and slip and falls caused by unsafe conditions aboard the vessel.
Injuries Associated With Boat Crashes
From minor cuts and scrapes to life-changing or fatal brain or spinal damage, boat accidents can cause wide-ranging injuries, including, but not limited to:
Cuts and lacerations
Bruises
Fractured or broken bones
Severe soft-tissue injuries
Burns
Internal organ damage
Spinal cord injuries 
Concussions or traumatic brain injuries (TBIs)
Accidental amputations
Electrocution and electrical shock drownings
Drownings
Death
Additionally, many boating injuries require expensive ongoing care. These frequently include: 
Spinal cord injuries causing partial, total, temporary, or permanent paralysis
Traumatic brain injuries resulting in severe physical, cognitive, social, and behavioral impairments
What to Do After a Tennessee Boat Accident
Hurt in a boat crash you didn't cause? Following these steps can help protect your right to recovery.
Stop the boat at the scene and assist anyone who's injured, unless doing so would endanger passengers or vessels. 
Immediately contact the Tennessee Wildlife Resources Agency (TWRA) to report the accident.
File a written report with the TWRA if you were operating the boat when the accident occurred; file the report within 48 hours if the incident involves missing persons, fatalities, or injuries requiring care beyond simple first aid; or within 10 days if damages exceed $2,000.
Contact our knowledgeable injury and wrongful death lawyers to review your case, discuss your rights, and explore your legal options.
How Our Accomplished Middle Tennessee Injury Attorneys Can Assist Your Recovery
Tennessee personal injury insurance claims and civil lawsuits can be complex, confusing, and stressful. Fortunately, our attorneys have a deep understanding of the law and know how big insurance companies assess, value, and process injury claims of all kinds, including boat accident cases. We use this insight to help clients obtain the best possible outcomes, so let us handle your injury or wrongful death action from start to finish. We can: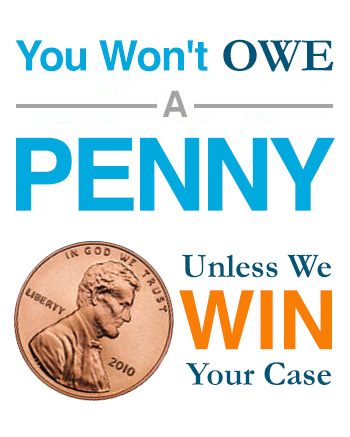 Investigate the cause of the boat accident
Handle communications with the at-fault party, their insurer, or legal counsel
Help you retrieve essential evidence
Interview eyewitnesses
Consult experts to assess your injuries and long-term care needs
Assess and negotiate settlements
Meet vital court deadlines
Prepare your case for trial

Depending on the specific details and circumstances of your case, recoverable damages may include medical expenses, lost wages and earning potential, pain and suffering, disability, or disfigurement. If your loved one died in a negligence-related boating accident, your family could be entitled to recover funeral expenses, medical costs incurred prior to passing, and other damages. Our caring and capable Middle Tennessee injury lawyers will guide you through your financial recovery options.
Talk to Weir & Kestner Injury Lawyers about your boat accident case. Complete this contact form or call 615-220-4180 to schedule a free initial consultation. Our firm handles cases on contingency, so you pay nothing unless we win.
Weir & Kestner Injury Lawyers - Knoxville
Weir & Kestner Injury Lawyers - Smyrna
Weir & Kestner Injury Lawyers - Nashville
Weir & Kestner Injury Lawyers - Murfreesboro
Weir & Kestner Injury Lawyers - Chattanooga