We Offer Experienced, Compassionate, and Effective Representation for Middle Tennessee Swimming Pool Injury and Wrongful Death Claims
Nothing beats a dip in a swimming pool on a hot, humid Tennessee afternoon. Sadly, when property and business owners fail to provide the necessary pool maintenance, security, or supervision to ensure swimmers' safety, an enjoyable outing can quickly turn dangerous or even deadly.
Have you or someone you love been hurt in a swimming pool accident caused by another person or company's carelessness? Or have you lost a family member as a result of such a reckless lack of oversight? You might be entitled to damages for your injuries and losses. However, seeking compensation for negligence-related swimming pool injuries or deaths can be confusing, frustrating, and time-consuming. 
Don't go it alone. Weir & Kestner Injury Lawyers can help you fight for justice and a robust financial recovery. Here's what you should know about Tennessee swimming pool accident cases, including how our experienced and insightful Smyrna-based injury and wrongful death attorneys can assist you.
Identifying Causes of Swimming Pool Accidents and Injuries
Dangers caused by insufficient upkeep or a lack of safety precautions can turn swimming pools into accidents waiting to happen. These can include:
Inadequate supervision. An absence of adult supervision, especially for young children or inexperienced swimmers, can lead to accidents, injuries, and drownings.
Slippery pool decks. Wet and slippery pool decks cause slip-and-fall accidents that can result in broken bones, head injuries, drownings, and other causes of death.
Improper fencing. Inadequate fencing or barriers around a swimming pool allows unsupervised access to the pool, increasing the risk of deadly accidents, especially those involving children.
Neglect or improper maintenance. Failing to adequately maintain and care for a swimming pool could lead to hazards such as broken or missing pool tiles, inaccurate pool chemistry, and unclean water.
Overcrowding. Too many people in a swimming pool increase the chances of dangerous conditions, including the risk of drowning.
Unidentified hazards. Failing to warn swimmers of pool hazards such as deep areas, sharp edges, or slippery surfaces can result in accidents and injuries.
Defective pool equipment. Malfunctioning or defective pool equipment—such as drains, pumps, heaters, or diving boards—presents a risk of injuries or death.
Injuries Associated With Swimming Pool Accidents
Pool accidents can cause everything from minor cuts and bruises to severe, life-altering or even fatal injuries. Examples include:
Broken bones
Chemical burns
Electrocutions 
Infections
Entrapment injuries 
Spinal cord injuries
Head injuries
Traumatic brain injuries (TBIs)
Entrapment injuries (which can occur when a person's hair, clothing, or body get caught in the suction of an uncovered pool drain)
Drownings 
Death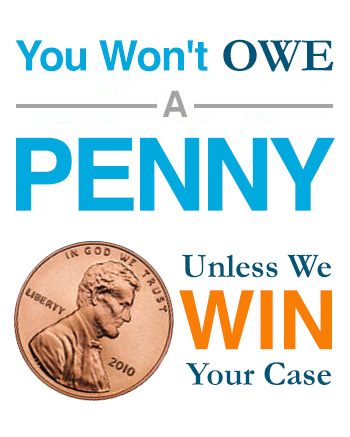 Additionally, many of the above injuries lead to complex disabilities requiring extensive and costly ongoing care. Our skilled lawyers fight to secure the compensation you deserve for the treatment you need. 
Why You Need Skilled Legal Counsel
Property and swimming pool owners and operators are legally obligated to take reasonable steps to ensure the safety of visitors and guests of all ages. While violating this duty could mean being held financially responsible for resulting injuries and damages, recovering fair compensation in swimming pool accident claims can be challenging, even in what seems like open-and-shut cases. 
Potentially liable parties and their insurers generally aren't eager to pay claimants big bucks— even when warranted—and may use unfair tactics to try to reduce their financial obligation to you. At Weir & Kestner, we know how insurance companies assess, value, and handle catastrophic swimming pool accident claims and use this valuable insight to help our clients secure the best possible outcomes. 
If you were harmed or lost a loved one in a negligence-related pool accident, our exceptional attorneys can help file a personal injury, premises liability, product liability, wrongful death, or another civil action. Depending on the details of your case, your recovery could include compensation for current and future medical expenses, lost wages, reduced earning capacity, pain and suffering, disability, reduced quality or enjoyment of life, and other losses.
We accept swimming pool accident cases involving:
Airbnbs (and similar vacation home rental services)
Hotels
Public pools
Residential pools
Gyms and fitness centers
Community aquatic centers
Resorts and water parks
Schedule a Free Consultation
If you or someone you love has been hurt or has lost a family member in a Tennessee swimming pool accident due to someone else's negligence, we understand the emotional toll it can take. You may be entitled to compensation for your injuries and losses, and we're here to help you navigate this difficult time. Complete the contact form or call us at 615-220-4180 to schedule a free initial consultation to discuss your legal rights and options. We handle cases on contingency, so there's no fee unless we win.