I was in a car accident in Nashville. How soon after my accident do I have to file a claim with my insurance?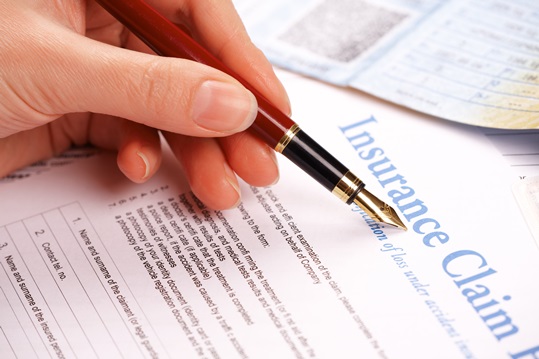 If you are involved in a car accident in Nashville, the immediate aftermath can be chaotic at best and traumatic at worst. In addition to getting treated for any injuries you may have suffered, you've got what seems like a thousand details to deal with all at once—from getting your car towed to making sure someone can pick up the kids from school to calling your boss if you can't come into work to hiring a lawyer. Somewhere in that mix, you need to file an insurance claim—but how soon after your accident do you need to file?
Why You Should File Your Insurance Claim as Soon as Possible (Regardless of the Insurance Deadline)
As far as the actual deadline for filing an insurance claim, that date will be determined by your insurance policy. As long as you file by that deadline, you will be fine as far as the insurance company is concerned. However, it's in your best interest to file as soon after the accident as possible so they can start their investigation to determine who was at fault. The reason is that you have another deadline to consider—one that is not flexible and one that could cost you thousands of dollars in compensation if you miss it.
The Statute of Limitations for Personal Injury Claims in Tennessee
If the crash was not your fault, and you need to file a personal injury lawsuit to get the compensation you deserve from the at-fault driver, the State of Tennessee only allows you one year from the date of your accident to do so. This is the statute of limitations for personal injury claims in Tennessee. If you do not file your lawsuit within that year, you will lose your right to sue the other driver for damages.
One year may seem like plenty of time to file a claim, but it can go by much faster than you think—especially if there are delays between the two insurance companies in investigating your case, evaluating who they believe is at fault, and determining the percentage of fault of each party. Negotiations may stall for weeks or months at a time. Furthermore, many insurance companies don't want to make a final decision on valuing your settlement until your medical treatment is complete—which, depending on how serious your injuries are, could even take longer than a year! Thus, the sooner you file your insurance claim, the sooner you can get the process started so that if you do need to file a lawsuit, you'll be well within the statute of limitations.
Another factor to consider is that you should talk to an experienced personal injury attorney as soon after your accident as possible—regardless of when you file your insurance claim and even though you have a year to file a lawsuit. There are many reasons for this, but two are especially important:
Insurance companies know that injured people often don't have a full understanding of their legal rights and what they're entitled to. An insurance adjuster may try to take advantage of this by low-balling your settlement or denying your claim altogether. A lawyer can help make sure you are being offered a fair settlement and that your rights are fully protected.
Evidence may be lost as time progresses. The longer you wait to involve an attorney, the more difficult it may be to evaluate the evidence to prove your claim. Hiring an attorney early in the process gives the attorney time to build a strong case, so if you do need to file suit, your chances of a fair settlement go up considerably.
Myth: You Can't Afford an Attorney
If you delay hiring an attorney because you're afraid you can't afford one—think again. By and large, personal injury attorneys operate solely on a contingency basis. That means they are paid out of your settlement, and they don't get paid until you do. If they can't win your case or negotiate a settlement in your favor, you don't owe them a dime.
Were You Injured in a Tennessee Car Accident?
Marshall County Resident Awarded Over $1.8 Million Dollars After Bounty Hunter Negligently Shoots Him
Awarded: $1800000