Don't Make These Common but Costly Mistakes in Your Truck Accident Lawsuit
If you are involved in a truck accident that is not your fault, you can still jeopardize the success of your case if you make mistakes. By being aware of these mistakes, you might be able to avoid them.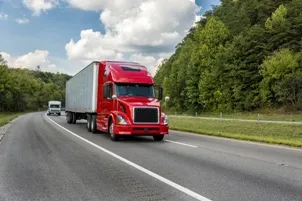 Don't Make These Mistakes After a Truck Accident
After a truck accident, you want to have as strong a case as possible to prove fault so you can get the damages to which you are entitled. Avoid these common missteps:
Failing to file a police report.
Without a police report, an insurance adjuster could try to make a case that you were partially at fault. The police report also includes valuable information, such as eyewitness contact information and statements. The reporting officer's thoughts on what caused the crash are also important.
Failing to seek and follow up with the appropriate medical treatment.
If you skip medical care after the accident, an insurance adjuster might say your injuries are from a previous incident. Skipping medical care and not following doctor's orders can also make it appear as if your injuries are not serious. This can prevent your lawyer from getting the maximum amount of damages for you.
Relying on your memory to document the accident.
Accidents are traumatic, and it's easy to forget details afterward. Document vehicle damages, the involved parties, skid marks on the road, traffic signals or signs, and road conditions. If possible, you should also take pictures of the scene, your injuries, and damage to vehicles for later reference.
Talking to anyone but your lawyer about what happened.
Anything you say initially could be used against you later and diminish the value of your damages. Don't post anything about the crash on social media.
Declining to contact an attorney for legal representation.
Truck accidents are complex, and often there are several entities that will be partially responsible for the accident.
Were You Injured in a Tennessee Truck Accident?