Timeframe to Resolve a Tennessee Slip and Fall Claim: 3 Key Factors to Consider
Although the vast majority of slip and fall cases are settled before they go to trial, the timeframe for resolving a claim varies widely. Several factors must be considered to estimate how long your case might take, including whether there are disputes about liability, how serious your injuries are, and your attorney's skill in negotiation.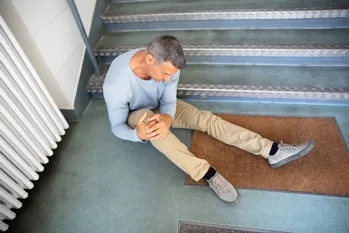 1. Disputes About Liability
Your claim will take longer to resolve if there is any dispute about liability for your injuries. This could mean that the defendant is arguing you were running, not paying attention, or otherwise acting carelessly when the accident occurred. Or, it could mean that the defendant is claiming that another party is responsible for your injuries.
The strength of your evidence affects how easily liability issues are resolved. Photos or videos of the accident scene, as well as eyewitness testimony, can make it easier to resolve your case by establishing how the accident occurred.
2. The Severity of Your Injuries
The more serious your injuries are, the longer it will take to resolve your claim. You must wait until you reach maximum medical improvement to settle your case so you can adequately assess your accident-related expenses. You are not allowed to ask for more money after you've accepted a settlement, so rushing to resolve your case leaves you at risk of not being fairly compensated for your injuries.
If you've suffered injuries that will leave you with a permanent disability, you will need additional compensation for future medical needs and loss of future earning potential. Expert witnesses will need to be brought in to estimate these expenses. The higher the settlement you require, the more reluctant the insurance company will be to settle quickly.
3. Your Attorney's Skill in Negotiation
When you've suffered slip and fall injuries, you need the assistance of a Tennessee personal injury attorney with experience handling these types of claims. At Weir & Kestner Injury Lawyers, we are skilled negotiators who will fight for the maximum possible compensation for the harm you've suffered. However, we are not afraid to take your case to trial if that's what is necessary to ensure the best possible outcome.
Were You Injured in a Tennessee Slip and Fall Accident?
Weir & Kestner Injury Lawyers - Knoxville
Weir & Kestner Injury Lawyers - Smyrna
Weir & Kestner Injury Lawyers - Nashville
Weir & Kestner Injury Lawyers - Murfreesboro
Weir & Kestner Injury Lawyers - Chattanooga