Work With an Experienced Attorney After You've Been Injured in a Truck Accident in Tennessee
If you've been involved in an accident with a commercial truck, chances are you may have serious injuries. Proving fault is crucial if accident victims are going to receive the compensation they deserve for their injuries, wage loss, and property damage. Hiring a lawyer is usually a good first step to take in proving fault because the process can be complex.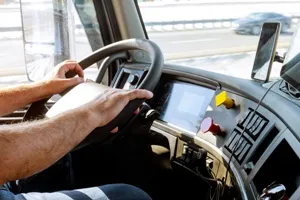 Determining Fault in a Semi-Truck Crash
Sometimes it is easy to determine the reason for an accident. If a commercial truck driver violated federal hours of service rules and caused a crash, for example, there is little doubt as to who is at fault. If the truck driver is ticketed by police at the scene, that will provide strong proof of fault.
Commercial trucks are usually equipped with an event data recorder (EDR), or "black box," similar to what airplanes have. The attorney for an injured driver can demand access to the EDR and additional records related to safety and maintenance to prove that the truck driver or his employer was at fault.
The Potentially Responsible Parties in a Truck Accident in Tennessee
Sometimes fault is attributed to more than one party, depending on the reason for the crash. The investigation of a truck accident will likely include a look at the following:
Whether the truck driver made a bad judgment call, broke the law, was driving under the influence, or was driving while drowsy, he or she may be held accountable for the crash.
Driving a truck is generally a deadline-oriented job, and trucking companies may place unrealistic expectations on drivers. This can lead to drivers operating unsafely.
A trucking company may not own all the trucks its drivers take out on the road, and the owner of the vehicle is responsible for ensuring it is safe for the road.
The company who loaded and/or shipped the cargo
When loads are too heavy or improperly placed onto the truck, this can cause the truck to be difficult for drivers to maneuver, leading to a crash.
If a defective part is determined to have contributed to a crash, this can lead back to the manufacturer of the part.
Were You Injured in a Tennessee Truck Accident?
Weir & Kestner Injury Lawyers - Knoxville
Weir & Kestner Injury Lawyers - Smyrna
Weir & Kestner Injury Lawyers - Nashville
Weir & Kestner Injury Lawyers - Murfreesboro
Weir & Kestner Injury Lawyers - Chattanooga