Choosing the Most Effective Tennessee Motorcycle Accident Lawyer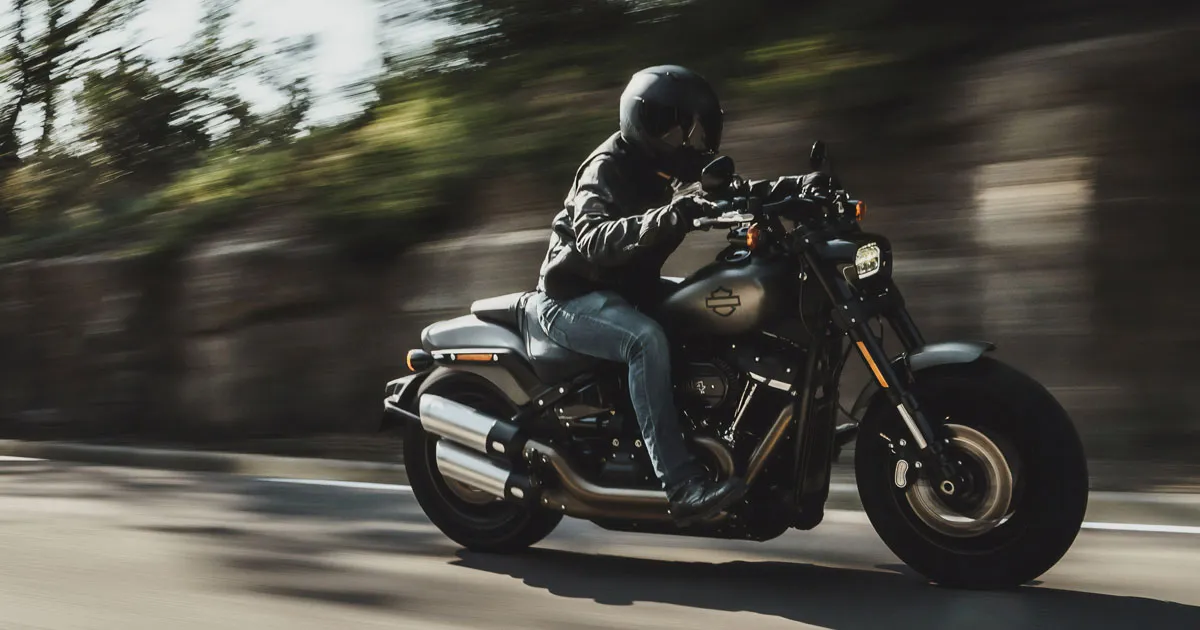 If you're one of the thousands of Tennesseans that find joy in hitting the open road on your motorcycle, then you understand there is just nothing quite like it.  Many Tennesseans not only use their motorcycles as a hobby or a way to enjoy the beautiful landscape around us in this state,  but also their primary mode of transportation.  However, motorcycling, whether for leisure or everyday life, comes with a certain level of danger.  Simple traffic issues like fender benders and other small accidents with cars and trucks can lead to serious injury or even death for a motorcyclist.
Taking some precautions while motorcycling can help reduce your risk of accident or injury. Though you can't always avoid the accident, or count on the behavior of other drivers, you can take steps to maximize your safety.
Five simple safety tips for motorcyclists:
Wearing your helmet while riding reduces your risk of sustaining a head injury by 69% and death by 37%.   Helmet wearing is one of the most important safety tips when it comes to responsible motorcycling – both as a driver and passenger.
Keeping your headlights on during the day and at night is important for motorcycles. Since you're not driving a vehicle as large as a car or truck, having the extra lights can be the difference between another motorist seeing you in the lane or not.
Following the rules of the road would seem obvious, but you'd be surprised how many motorcycle accidents happen each year because motorcyclists were not abiding by traffic laws. Speed limits, lane shifting, using turn signals, passing zones, not driving on the shoulder or weaving in and out of traffic are all rules you should responsibly follow all the time, but especially on a motorcycle.  Being a safe driver means driving in a predictable manner therefore preventing surprises and accidents as a result.
Being defensive can help keep you safe on your motorcycle. Defensive driving is mindful driving which helps you stay safe while making wise choices as you drive. Practicing things like not following too closely can help avoid sudden braking or surprise accidents.
Riding the right size bike might not always feel cool, but it feels way better then serious injury. Motorcycles come in all sizes- but, most experts agree you should be able to straddle the motorcycle and place both feet firmly on the ground. If you're leaning while straddling your bike, it's probably too large.
We hope these tips help and you never find yourself in a situation where you need a motorcycle accident attorney; however,  if you or a loved one have been injured in a motorcycle accident in Tennessee, our team at Weir and Kestner Injury Lawyers are here to help.  Our experienced personal injury attorneys will work to get you the money you deserve. Consultations are free and we only get paid if we win.
Were You Injured in a Tennessee Motorcycle Accident?
There's no need to suffer alone due to someone else's negligence. The experienced legal team at Weir & Kestner Injury Attorneys focuses on providing the best possible representation to victims of motorcycle accidents. Contact us online or call our office directly at 615.220.4180 to schedule your free consultation. We'll arrange a time to meet with you at one of our offices in Smyrna, Nashville, Murfreesboro or Chattanooga—whichever location is most convenient for you.
At Weir & Kestner Injury Lawyers, we are committed to providing the best possible client experience. Fill out our contact form below to schedule your free consultation today.
Weir & Kestner Injury
Lawyers - Knoxville
800 S. Gay Street, Suite 700
Knoxville, TN 37929

Phone: 615-220-4180
Fax: 866-538-5331

Office Info + Get Directions +
Weir & Kestner Injury
Lawyers - Smyrna
10541 Cedar Grove, Suite 130
Smyrna, TN 37167

Phone: 615-220-4180
Fax: 866-538-5331

Office Info + Get Directions +